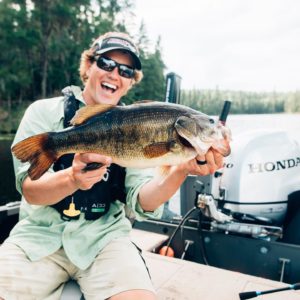 The search for a perfect picture is like the pursuit of a flawless fish – a seemingly impossible task packed with enough challenge to bring photographers and anglers back day after day. It is this exhilarating chase of perfection that drives Jay's work. Armed with a rod in one hand and a camera in the other, Jay's love for photography was born on lakes, ponds, and wherever his chase for the next bite would take him. His desire to digitally represent the world around him began with 50" Muskies and 12-lb Walleyes.
Jay recognizes that a good camera is to photography what a good rod is to fishing – a necessary tool that is nearly useless without a deep and balanced understanding of the craft. Jay's keen eye for visual composition and his experience working professionally in the field provide him with the foundation to succeed in a talent filled industry.
In the fall of 2011, Jay's camerawork helped launched the birth of Uncut Angling. Uncut has gained 200,000+ subscribers and over 45,000,000 views on Youtube. It provides viewers an exceptionally raw and real perspective, capturing the chase of trophy fish.
In the Spring of 2018 Jay formed Thrive Visuals, his own production company specializing in the outdoor world. Specifically fishing and hunting content creation. They have had the honour of working with such brands as Travel Manitoba, Honda, and Alumacraft Boats.
At the same time as Thrive Visuals was launched Jay decided it was time for another creative outlet and decided to put more focus into producing content for his personal YouTube channel. The channel quickly rose to over 100,000 subscribers and is an outlet for him to share and teach of his loves of fishing, hunting, videography, and everything in between. Jay recently made the move to Kenora, Ontario where he spends his days fishing in NW Ontario, Manitoba, and beyond. Jay prides himself on creating content that is suitable for all ages.
Jay's Blog - Fishing and Hunting Adventures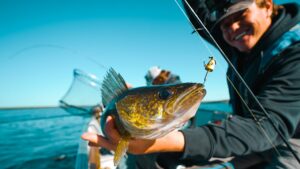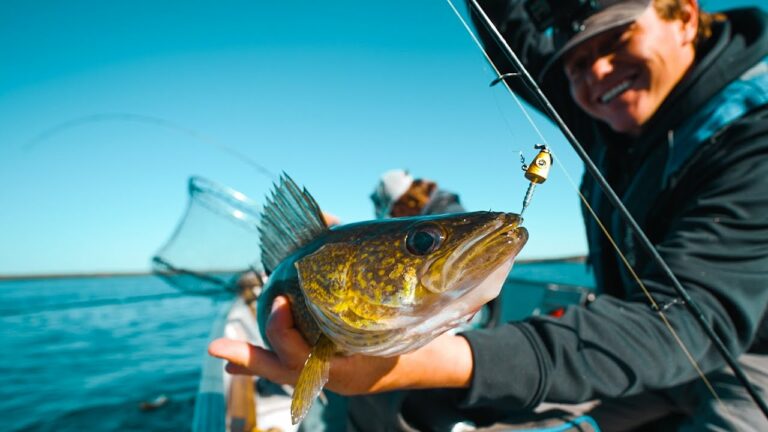 Fishing
Had a great time fishing for Bass and Walleye at Crowduck Lake Camp in Eastern Manitoba. If you're looking to catch a LOT of fish,
Read More »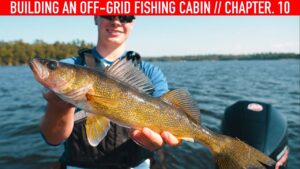 Fishing
We're back at it! Barging down more supplies to Uncle Mark's Outpost on Lake of the Woods, Ontario. Was good to sneak in a little
Read More »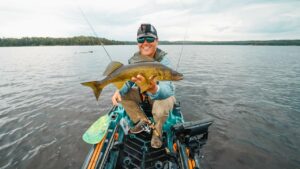 Fishing
I love catching fish on my own homemade baits! In this video I try out some crawfish soft plastics from do-it molds and head to
Read More »